Slide Show Presentation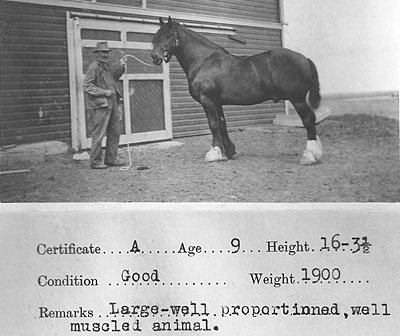 I have enjoyed presenting an increasing number of slide shows on draft horses, and feel that it might be interesting / informative to others as well - either as a standalone presentation, or in conjunction with another event.
I usually include approximately 40 photos, and two or three short video clips.

Sample slides / topics might include:
- horses first being imported to Canada
- traveling stallions in the early years
- overview of the five major draft horse breeds
- horses at work - on farms, in towns and cities, etc.
- increasing involvement of girls / ladies with draft horses
- Horse Progress Days
I will also add or change slides, depending on the age, interest, and/or location of the audience.
If you, or someone you know, might be interested in having this presented to your group / classroom / organization, please contact me for more information.